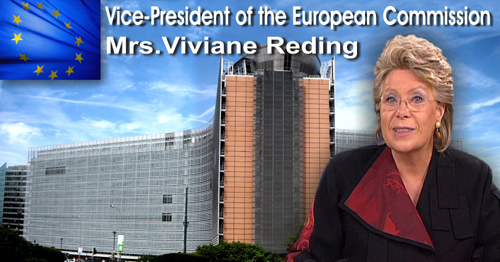 Commissioner László Andor talked of the importance the European Commission had given to the inclusion of the Roma at the recent Córdoba Summit. He explained that both he and the Vice President of the Commission, Viviane Reding had taken on this commitment, although it was not clear back then to what degree the Vice President and Commissioner for Justice would manifest this involvement. The recent conflict generated by France proved how .courageous and strongly convicted they are when ensuring that a leader like Nicolas Sarkozy must comply with European Community rules.
A large part of the press has given a distorted, sensationalist view of what really happened in the conflict, as the truth is that France finally had to give in to European Union legislation. If this had not been the case, the foundations of the EU would have been damaged beyond repair, allowing this type of behaviour to extend to the rest of European leaders. This would have led to serious consequences for the survival of the Union.
The precarious situation faced by the Roma community in Europe is a result of centuries of persecution and discrimination, which a part of society seems to forget too easily. It is not only in times of crisis that some politicians give transmit the idea that Roma communities are partly to blame.
Can anyone imagine a genuine process of development and prosperity in Europe take place, if at the same time "Aparteid" is encouraged and maintained towards 12 million citizens?. Even when viewed in purely economic terms, it is precisely now in times of crisis, when the inclusion of the Roma community in Europe is more necessary than ever.
Regarding the inclusion of the Roma community, a fundamental premise which should not be ignored is the fact that any process or strategy for inclusion will be ineffective if they Roma communities themselves do not lead it through their organizations and representatives. Therefore, we totally agree with Viviane Reding when she says that it must be the Roma themselves who lead their own inclusion process if truly effective integration policies are to be developed. The reality is, therefore that if we do not allow this to happen, money will be invested, results will not be achieved, and worse still, this would mean leaving our children with no future prospects. Unfortunately there has been too much demagogy, too much "front", too many numbers and too many reports. The European Commission is aware of this and we are conscious of the fact that this is being looked into at the moment with a view to finding ways of "changing direction."
Reding reminds us that there is a large amount of EC funding available for helping the Roma community which is not fully being taken advantage of by the member states. However, for this to change, the European Commission needs to perform the important task of adapting their current structures and evaluation systems which are responsible for preventing the Roma organizations themselves access to these resources. Without such restructuring taking place involving the Roma themselves, priorities which are being set in different European programs for the Roma, are simply not worthwhile. Evidence of this problem can be seen with the guidelines for the assessment and allocation of different European programs, as these do not currently permit the Roma organizations themselves access making it impossible for them to lead their projects.
It is not the universities, governments or large organizations who can help the inclusion of Roma in Europe, but the Roma community itself who is capable of making changes from the inside of gypsy communities which will make a real changes in their daily life. The use of demagogy or the production of endless reports, which has been the case up until now, do absolutely nothing.
Viviane Reding and László Andor are clearly aware of the need to plan specific action with the Roma people, and only from the inside can we make real improvements. The ability to promoting and monitor our own progress is the best strategy for inclusion, not having others do this for us on our behalf as the case has been so far. We have to be independent and learn how to find our own way, picking ourselves up when we fall, as otherwise we will never be free from this situation.
Viviane Reding sums this up perfectly when she says "the Roma themselves have to be the players of their own integration" with "effective inclusion policies, developed together with the Roma people, not just for them."
Her message contains encouragement as there is a lot of work still to be done, and asks for our full support in achieving the objective. We can assure Vivane Reding that this support is fully guaranteed as she has gained our confidence and respect.
I would like to send a very special thank you to Viviane Reding for her words, but most of all, for having demonstrated that we really can rely on her.
José Alfredo Maya Maya
(President of the Maranatha Federation of Roma Association)
Mundo Gitano – Gypsy World