THE CONSORTIUM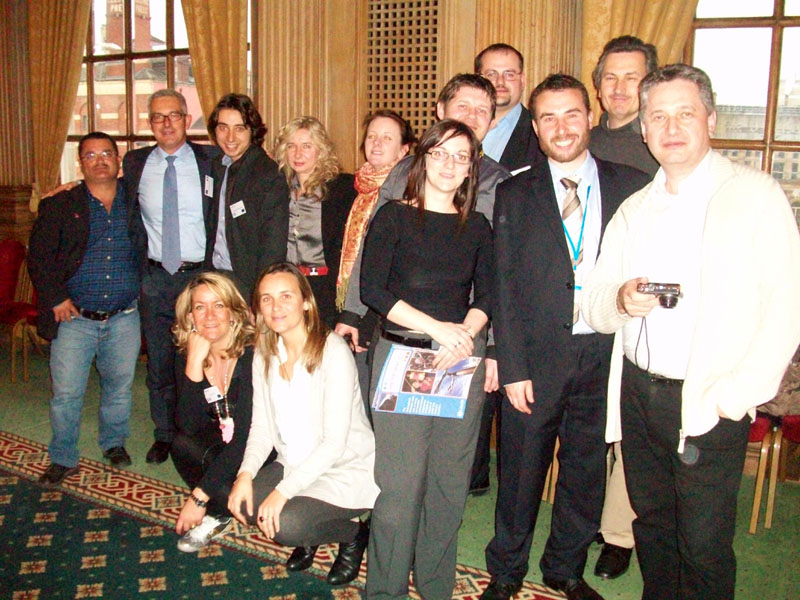 THE APPLICANT
Leeds City Council - UK
Leeds City Council was established in 1836 by an Act of Parliament and is the second largest local government district in England. Leeds City Council has 30,000 members of staff. Leeds has a current population of over 750,000. Leeds is part of the Yorkshire and Humber region which has a population of 5.2 million.
Leeds City Council co-ordinates work with migrants across the whole region through a part of Leed City Council called the Yorkshire and Humber Regional Migration Partnership (YHRMP). It is part of Leeds City Council but works on behalf of all Local Authorities in the Yorkshire and Humber region. YHRMP works with national, regional and local government to ensure that the Yorkshire and Humber region can deal with, and benefit from, migration. We work with agencies across the statutory, voluntary, community and private sectors to help support the delivery of high quality services to migrants in a way that benefits everyone living in the region. YHRMP has 20 members of staff.
YHRMP has extensive experience of working on issues of migration and has 5 key roles:
1. Strategic leadership and coordination for the region around migration issues  We convene and support the Strategic Migration Group, our executive policy group - the place where local authorities, statutory agencies and the voluntary sector get together to discuss how migration impacts on our region and to agree ways forward.
2.Management of the public sector asylum accommodation contract  We coordinate the delivery of the agreement between 10 local authorities in this region [the 'Public Sector Group'] and the Government for meeting the accommodation needs of asylum seekers.
3. Effective integration of refugees and other migrants  We work at a regional level, coordinating the integration of asylum seekers and refugees through the Refugee Integration Programme. We also help individual refugees to access housing, services and employment, through the Refugee Integration and Employment Service.
4. Central support for local migration projects  We coordinate and support all the local projects funded by the Migration Impacts Programme, to make sure that they learn from each other, share and develop effective ways of working, and publicise their work effectively in the region.
5. Intelligence and research  We collate and share information about the nature and impacts of migration in the region, to help make sure that the needs of all migrant groups are met in local and regional strategies.
Leeds City Council has extensive knowledge and experience of using EU funds such as structural Funds (both ESF and ERDF) from 1981 onwards and has been audited by both the European Commission and national government. The authroity also participates in a range of other EU funding streams through schools and community organisations such as the Lifelong Learning programme (Leonardo da Vinci and Socrates (Comenius, Grundtvig etc) as well as Youth for Europe. YHRMP has used European Refugee Funds in the past both as a contractor and as a partner. YHRMP is responsible for managing its own budget, and has a dedicated finance officer in the team, responsible for reporting on its use of the funds provided by all the local authorities in the region.
An internal management group will be pulled together from YHRMP and Leeds City Council to manage this project from a financial and audit and verification process. using best practice from other projects. A financial and administrative handbook will be produced for use by all the partners which will:
- inform them of the requirements of this programme
- will help them to be financially accountable and produce the documents needed to verify all spend and its relationship with the delivery of the project
- templates for evidencing the outputs and results
- provide key monitoring documentation such as time sheets for staff to complete; progress report templates; templates for notes of meetings, action points, signing in sheets etc.
- explain what to do to report variations to the project
In addition an external evaluator will be appointed to work with the transnational partnership to monitor, aid review and feed back in regard to meeting targets, monitor progress to date and measure impact and longer term sustainability.
Partners
The University of Salford- UK

The University of Salford (USAL) with 3000 employees has over 19,000 students, including 3,000 students from more than 100 countries around the world. The University is widely regarded as one of the UK's leading enterprise universities, because of its links with industry, commerce and the community.  With access to over 20 specialist centres, 100 testing laboratories and 25 business clubs, working with thousands of companies regionally, nationally and internationally, the University researchers thrive on encouraging innovation, entrepreneurship and knowledge transfer. The University uses an extensive range of grants from both the UK and from the EU including structural funds, research and development programmes as well as programmes such as Erasmus.
The team has extensive experience of working effectively with socially excluded groups e.g. Roma, Gypsies and Travellers, asylum seekers, Refugees, migrant workers. The following projects from the Salford team are an example of some of the work the research team have undertaken with Roma/Gypsy communities, issues and/or respondents.
The university will lead the research work stream and undertake a major piece of research The research is concerned with achieving a pan-European understanding of the Roma context at the same time as investigating the experiences and impact of relationships between Roma, non-Roma populations and the polity within the specific contexts of the Member States (MS)
Regional Administration of Varna - Bulgaria
Regional Administration of Varna was established in 1991, after the Council of Ministers' Decision No. 419 of 4 December 1991. There are 50 permanent employees, all working on full-time contracts. The Regional Administration of Varna has 2 administrative buildings with 46 offices and 77 work places, each equipped with personal computers, internet and telephones. The Regional Administration will work with local and regional partners including:
•           The Regional Council for Cooperation on Ethnic and Demographic Issues,
•           Gavroche Association (Roma led community organisation),
•           The Commission for Protection against Discrimination,
•           Varna Municipality (Vladislavovo quarter)
The Regional Council for Cooperation on Ethnic and Demographic Issues gives help and support for the development of strategic documents and the implementation of political decisions for resolving local problems. Every three months the 12 municipalities in the Varna region prepare reports on the activities undertaken regarding both ethnic and demographic issues. Plans and programmes are developed according to the national plan on the initiative "Decade of the Roma inclusion" -the national document that serves as a platform for all support for Roma in Bulgaria.
The Regional Council will also support the research being undertaken by the University of Salford, hosting focus workshops with relevant organisations from the mainstream organisations as well as with Roma communities. The Regional Council will also support the research being undertaken by the University of Salford, hosting focus workshops with relevant organisations from the mainstream organisations as well as with Roma communities.
Action Synergy - Greece
Action Synergy S.A. is an ICT R&D, training and knowledge- based applications company which is actively involved in the development of education technologies, training methodologies and the development of e-learning training courses. It is experienced in working with vulnerable target groups in issues related with training. Action Synergy S.A. disposes a long experience in the management and coordination of European Programmes. Since its foundation in 1987 the organisation has participated in a considerable number of EU educational projects, such as COMETT, PETRA, SOCRATES, LEONARDO DA VINCI, ARTICLE 6, ADAPT, TEMPUS, PHARE,-Distance learning. Action Synergy's S.A. key areas of expertise include: - Development of learning methodologies, Development of educational technologies, Development of courses and modules making use of innovative methodologies such as: open/flexible learning methodologies, e-learning, learning needs analysis development of professional profiles and lists of skills and competencies, development of synergies at local, national and transnational level
Action has experience of working in projects combating racism and discrimination, having developed various projects for the social integration of vulnerable target groups into mainstream society or in the job market. These target groups have included older workers, people with disabilities, immigrants etc. Recently we have approached several Roma communities and we are currently in a process of discussion regarding training and learning issues.
Action will work with: the Pan-Hellenic Association of ROMA societies in Greece  at national and local level
The Greek partnership aim to raise awareness of the issues faced by Roma, working with local authorities and Roma associations to open up access to health, education, employment, housing empowering Roma people to become more active citizens in mainstream society. New awareness models will be explored such as:
• the development of the Roma diversity driver, a tool to work with employers to explore the barriers employers have in employing Roma (building on work undertaken in Hungary through OFA in 2009)
• use of health champions from Roma communities to work with the health service bridging the communications and information gap to enable Roma to receive the health care they need (building on the UK model of community health ambassadors)
• developing their e learning platform and digital library to include relevant resources and learning programmes for access by organisaitons wishing to find out more about the Roma communities in Greece; this platform will host audio visual products developed by Marantha in Spain adapted and translated for the Greek market.
Action will also support the research being undertaken by the University of Salford , hosting focus workshops with relevant organisations from the mainstream organisations as well as with Roma communities.
The Former State Fostered Children's Association - Hungary
Former State Fostered Children's Association is a not for-profit organisation for public utilisation. Its base is in Tiszadob and the office can be found in Nyíregyháza. There are 10 staff. The Association deals with former currently state fostered children countrywide. The association is involved with all orphanages in Hungary and have a close cooperation with them all. Their aim is to protect and represent the needs and aspirations of their target group and to help the former orphans' integration into mainstream society. The Association helps the local government of Gypsy minority in Szabolcs-Szatmár-Bereg county, and the Roma civil organisations as well. The Association  held a conference in Nyíregyháza on 4th June 2008. The title was: "Have the former state fostered youth prepared for the self-supporting life?" This conference was implemented in cooperation with the Regional Child Protection Centre of Szabolcs-Szatmár-Bereg county
For former state fostered people, the transition from the children's home into the real world and to begin a self-supporting lifestyle is always a big struggle. Many become homeless and have a hard time finding jobs and so they are significantly disadvantaged in life compared to those who come from a solid family background. In many case these underprivileged people's children will also grow up in state care as did their parents.
The Association organises "advising forums" and in their office is continually open for them. Staff try to help those in need of help to solve their problems, through counselling, advice and guidance as well as to help them find job. The association monitors calls for funding in order to apply for funds to deliver and expand their services to
•           develop and enhance the association's functions
•           to organise programmes of support
•           to organise educational and teaching programmes
•           to organize health, hygienic programmes
As a result of successful bids they have organised several programmes and courses for Roma people for them to achieve the 8th level class school diploma, evening grammar school, life style – debt handling- and job finding support. For this project the Association will work with
•           The Roma Minority Self Governments of the region,
•           Desegregation Foundation,
•           Roma Polgárjogi Mozgalom,
•           ATUS organization
For former state fostered children, the transition from the children's home into the real world and to become self-supporting is always difficult, but for the children of Roma even more so. The chances are the children of those from state fostered care will also grow up in state care as their parents did. The association is now working so that the generation now growing up will bring up their children in another way. Roma people want to work, bring up their children honestly but it needs time and support. Continuous work is needed to enable this to happen, the greatest need being to address the high levels of discrimination, prejudice and xenophobia which will be undertaken in this project.
The agency will also support the research being undertaken by the University of Salford, hosting focus workshops with relevant organisations from the mainstream organisations as well as with Roma communities.
The Municipality of Pescara - Italy
The Municipality of Pescara has 800 staff and has been involved with Roma associations for many years in particular the Pescara Opera Nomadi (Roma Association), the social Co-operative Pralipe' Onlus and the Romani Federation. Within the Project 2 Pescara, axe 3, the municipality implemented a number of initiatives for the integration of the ROMA community living in Pescara for both children and young people. These included projects related to Sport activities, the creation of a toy and games centre, creation of multimedia library, games centre, and anti- violence centre
With the help of organisations from the ROMA community such as the Opera Nomadi of Pescara, The Municipality of Pescara has been empowered to manage many projects about integration, for example the Social Mediation project about the insertion of children into primary and secondary schools. Other projects include:
• An Intercultural project about the ROMA world (exhibition of paintings, Recitation, photographic exhibition about the history of the ROMA Community in Abruzzo).
• Project 'School at Home' with the help of the School E Fermi, about education at home, for children of Secondary School age.
The municipality of Pescara wants to organise 18 exploratory meetings/ workshops in 6 different schools involved, 3 for each school. Local Roma experts and associations will lead these workshops to try to create an understanding about the problems of discrimination of Roma children, and to try to familiarise the children and their families of their different culture.
The municipality will also support the research being undertaken by the University of Salford , hosting focus workshops with relevant organisaiotns from the mainstream organisations as well as with Roma communities.
The Vice Ministry for Solidarity and Citzenship - Spain

The Vice-Ministry for Solidarity and Citizenship is a Public Body with 87 staff in charge of the management and coordination of Public Politics concerning Immigration, Citizenship and Integration into the Valencian Community (Spain).It is one of the Ministries of the Generalitat Valenciana, the regional government, which was created in 1982.Three General Directorates form part of the Vice-Ministry for Solidarity and Citizenship: GD for Immigration, GD for Citizenship and Integration, and GD for Cooperation for Development and Solidarity. In total there is 87 permanent staff employed. The Vice Ministry works with Maranatha Association that is our partner in this Project and we have a permanent and close contact with all the associations and federations of Roma Communities in the Valencia Community and also with the national federation.Good practice which can be shared includes the:
1. Promotion and employment creation through financial resources for the development of Workshops aimed at this group.
2. Support to the training in new technologies at basic levels and in areas like local televisions and n this way address this new work site that acts locally and is quite wide. 
3. Promotion of the Roma culture trying to collect principles and values that are positive for their social cohesion.
The 'Plan 2008-2011 of the Valencia Community for Citizen Integration' has been elaborated by the Vice-Ministry for Solidarity and Citizenship This Plan has been crossed, from its beginning until its end, by the factor of gender, which is an indispensable element in all epigraphs of the text. With this Plan, we intend to promote a new model of society, where integration is considered as an inter-directional process. This new model should involve majority population as well as all minorities, and will contribute to an intercultural coexistence.
In this project key activities will include:
.- working with the University of Salford to undertake their research.
.-Participation in activities, meetings and dissemination of the Project's results, specifically understanding the scale and localisation of the Roma communities, identifying the existing barriers, supporting the interventions with Roma, developing actions to fight stereotypes and discrimination and sharing knowledge. Given the importance of this group in the Valencian Community, it would be a great place to organise a Project's conference where all the partners would meet and recognised experts would be invited at a European and international level. In addition, political representatives and the media will be invited to disseminate the activities and the results obtained by the Project.
The municipality works with the Maranatha Association as their partner in this Project and also have a permanent and close contact with all the associations and federations of Roma Communities in the Valencian Community and also with the national federation.
Maranatha Federation of Gipsy Associations - Spain
Maranatha Foundation of Gipsy Associations is an organization of 15 associations distributed throughout the Valencia Community. They are mostly integrated by young people. Their main objectives are the training of Roma people and the promotion of this ethnic group and its culture. It has 3 staff at the central office.
The Maranatha Foundation consists of a central head office and a training centre with good audiovisual and professional infrastructures. Technical experts, peers and volunteers work in service of the member associations and also on the projects that these associations are currently implementing. Those projects are within wider programmes, such as eradication of school early leave/ absenteeism, promotion of Roma women or provision of socio-labour mediation services. Maranatha Foundations are also in charge of the celebration of festivals, intercultural colloquiums, workshops and international seminars. Projects already implemented or being implemented include:
a) Training workshops and Labour Insertion Programme 'Technician in Audiovisual Media'.
b) Roma International Seminar.
Results from these projects currently include:
• Opening and running of an e-Portal 'Internet Mundo Gitano' (Gipsy World Internet) www.mundogitano.net
• Elaboration of several audiovisual materials, such as the Presentation Video of Maranatha Foundation and the Summary Video of the Roma International Seminar, and the filming of a TV Spot against stereotypes for the third International Cinema Festival for Integration.
Good practice which can be shared with the partnership includes: "Intervention programs, prevention and social integration such as Project Monitor Truancy in the different municipalities of Valencia; Cultural Days delivered by the Roma people. Every year there are activities, workshops, conferences and festivals to promote the culture of Roma, as well as providing Training Workshops and job placements in the auto sector, including driving, maintenance and repair.
Marantha Federation will participate in the project as work stream leader and will deliver an extensive outreach and awareness programme in the classroom, developing films with Roma national and international recognition to become a reference and major resource for all young people to use to overcome racism and prejudice. Subsequently, these films will become an excellent and vital dissemination tool at local, regional, national and international level by concluding agreements with educational institutions that these should be be shown to all students as part of their studies. The Audiovisual material will also be translated into several languages for use in various countries.
Maranatha Federation will also perform a work analysis of the new Roma settlements in Spain, and an analysis of their social situation and integration (work, schooling for children) to support the research being undertaken by the University of Salford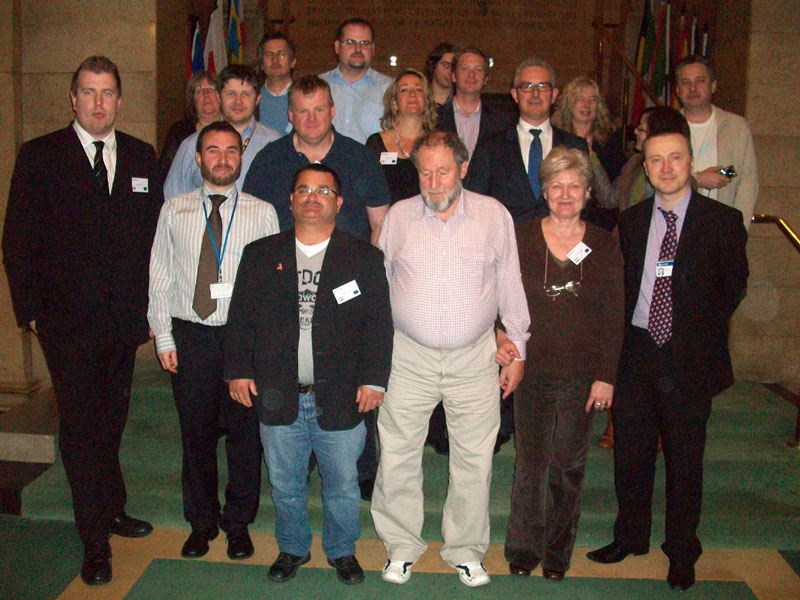 Mundo Gitano – Gypsy World